Tennis is one of the beautiful sport which is both sporty and graceful in its own way. So today we are here to talk about some of the essential gears a tennis player requires as a beginner. So without any further ado let's start with the list of equipment for tennis players –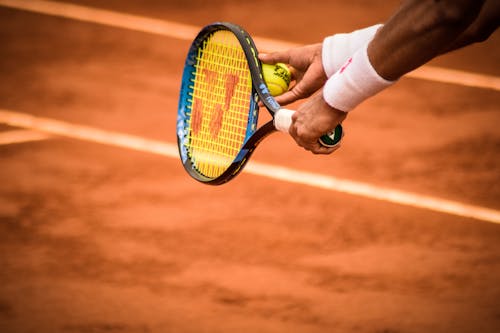 Essentials Equipment For Tennis Players :Let's Begin The List With Tennis_Racquet
Well, the market swarms with abundant choices in terms of racket bats. However, as a beginner, one must talk over then actually buy one. Additionally, the budget is also a concern.
As a beginner, it is always recommended to start with a lightweight one then gradually move with the next choice. Additionally getting the correct grip is also quite critical. Since if you mistakenly get the wrong size, it might hamper the progress.
So getting a correct racquet is the best since with a relaxed grip one will perform better. Furthermore, it is proven that with relaxed grip players can generate the highest level of spin & power throughout the game. Additionally, they get the control to maintain a fluid motion and spectacular timing while playing.
Moving To The Next Equipment: Tennis Ball
After you get the perfect racket, it is time for the perfect tennis ball. And since you are just beginning with the game having an ample amount of balls will do only great.
Well, there are different types of balls going as per the different types of surfaces. The newer ones get more felt on the outer surface. Additionally, they are more bouncier in the initial days. However, with time they lose their felt cover and becomes dead eventually.
Next Is The Tennis String
Well, there are normally five ways to string a racket-
Natural gut
Synthetic
Hybrid String
Multifilament
Polyester
Additionally, there are numerous different tennis racket string in the market. However, they vary from each other with slight changes in their properties and features.
A typical beginner's racket comes with significant synthetic guts. It is actually for those who are getting set with the game. As you grow with the game you need to learn which string matches your game type.
The majority of the players normally chooses multifilament after beginning with synthetic. Since it offers robust control, power, and a good feel altogether. So to learn which works best as a beginner try exploring all the available options.
Overgrips Stands Next In The Countdown
If you get your best-suited overgrip you will definitely feel a connection to the racket. It is basically a thin layer of fabric that gets wrapped to the grip of your racket to give extra support while you play the game. With practice, it slowly improves your control, spin, power, comfort, and overall performance of the game.
An overgrip can both be tacky or dry. If its a hot and humid weather, playing tennis with a synthetic grip will make the grip harder. This will improve your control over the racket which is great.
The Last To Discuss Is The Clothing
Right clothing always helps to stay comfortable while making those amazing shots. Additionally staying relaxed is the key to stay focused on the performance. So the right choice of clothing includes-
T-Shirts
Shorts or Skirts
Tennis Shoes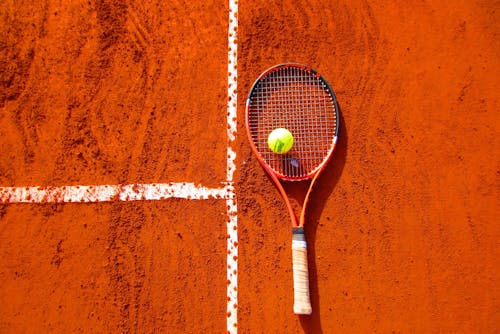 Conclusion
Well, these are the essentials that you need to start for playing tennis. However, a few other important things such as the tennis bag, few accessories like sunglasses, headbands, sweatbands, towels, visors, and caps are also pretty important. So I hope this article helps you with what you are looking for. I hope you do wonderful in your future.