Love watching or playing tennis? So, can you answer what the tennis court dimensions are? If no, then today, you will know about it. All tennis courts are of the same size, but some are exceptions. Courts that are for recreational purposes have smaller tennis court dimensions. And rest all are of standard size. So, what is the exact measurement? You should know the figures, especially when you decide to prepare a tennis court at the home's backyard. We will tell you here.
In addition to this, we are going to tell you the court size for single, and doubles matches. Moreover, it is not only about the length and width of the court. The tennis court dimensions cover service line, size of the court, net size, double sideline. We have got everything covered here.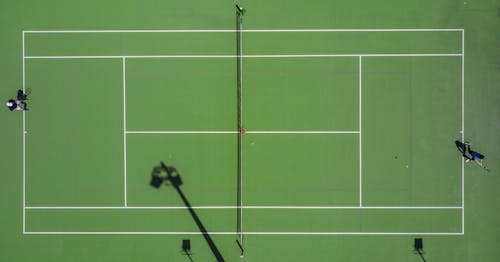 Tennis Court Dimensions- Key Measurement
Length, Width And Surface Area
The overall length of the court is 78 in feet and 23.77 in meters. And the width is 27 feet for singles match court and 36 feet for doubles. The overall surface area is 21,06 sq ft for singles, and this is 2,808 sq ft for double matches.
Tennis Court Area
However, the tennis court area is big and includes the length and width of the service box, its area, backcourt, doubles alley, and more. The service box has a total length of 21 feet and a width of 13.5 feet. Therefore, each service box has an area of 283.5 sq ft. And the backcourt that is the no man's land covers 486 sq ft in total.
The doubles alley measures 175.5 sq ft overall. But what about the net size. It is 0.9 m high from the center, and from the net posts, it is 1.1 m high. So, if you want to have a professional tennis court at home, then do remember these measurements.
But do not forget to make a 4 inches long center line as well. However, if you do not understand these terms, then check out a diagram on Google.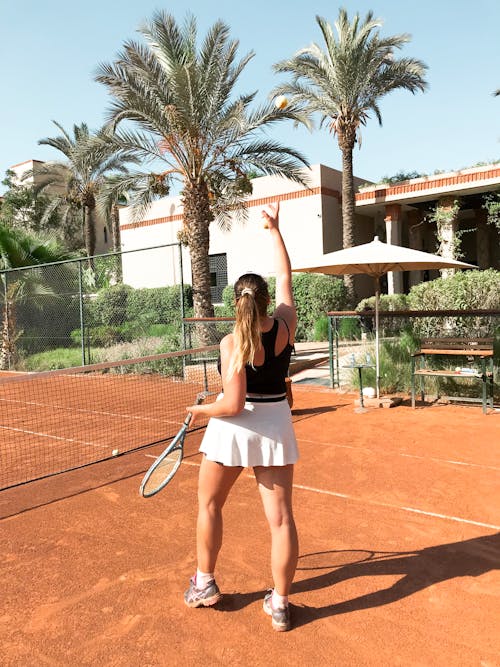 Tennis Court Dimensions For Home Backyard
However, those who want to make a tennis court in the backyard can make little changes as well. Moreover, the dimensions will depend on the space available at your home's yard. But you cannot enjoy the game if it is smaller than the recommended minimum size.
Length And Width
The minimum length of the court should be 98.4 feet, whereas the width should be 49.2 feet. But there is an ideal dimension as well. The perfect measurement is 110 feet in terms of length and 53 feet wide. And if your home has enough space then make a big tennis court of the maximum play area. However, it should be spacious enough to make a court of 119.75 x 59.7 feet.
Conclusion
So, get ready to make a tennis court to enjoy a real feel of the game on the court. In addition to this, decide what type of court surface will be best. Grass courts, carpet, clay, and hard courts are some of its standards. But, if you want to enjoy a slow game, then choose clay surface otherwise go with the hard court or grass court surface.